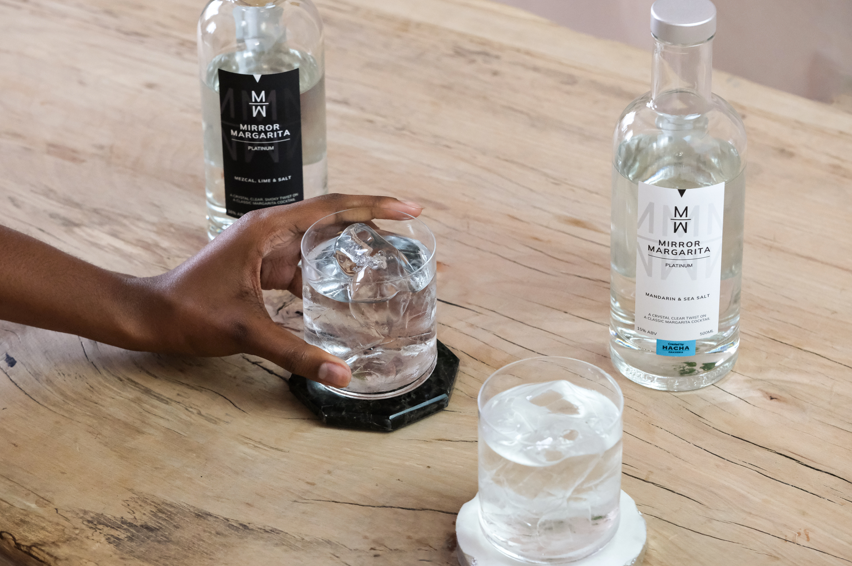 Mandarin & Sea Salt Mirror Margarita, Platinum Collection, 500ml
0001

Following popular demand after a limited edition run - the Mandarin & Sea Salt MM is here to stay for a while...

Now part of our new Platinum Collection, our newest MM is refreshing & bright with sweet mandarin to start, zesty lemon & lime to balance, and a hint of salinity to finish.

The details:

Our award-winning cocktail, Mirror Margarita, is a crystal clear twist on the classic Margarita which when served looks like a glass of water, but is in fact a stunning Margarita with the perfect balance of sweet and sour notes.
Containing five cocktails per bottle, each cocktail with 50ml of El Rayo Plata Tequila, expertly mixed and ready to pour straight over ice.
Ingredients: El Rayo Plata Tequila, Hacha sour mix, cane syrup, mandarin essence and sea salt.
15% ABV
Shelf life: Bottles should be kept cool and will keep for up to 12 months.
To serve, pour 100ml over ice, stir and enjoy!