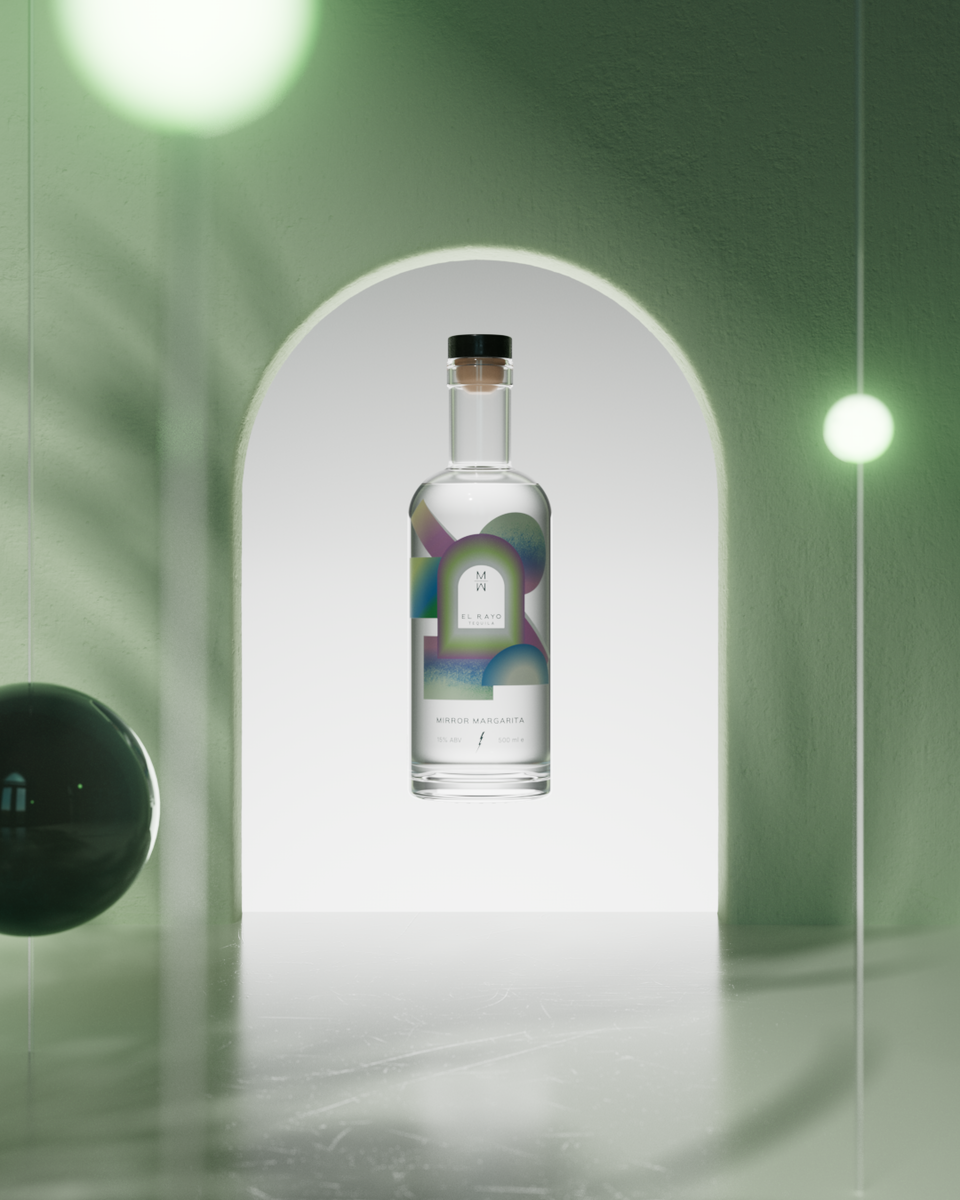 MM X El Rayo / Mandarin & Sea Salt Mirror Margarita
00016
Mirror Margarita and our good pals at El Rayo Tequila join forces to celebrate National Tequila Day with a cutting-edge collaboration which reflects the incredible flavours and vibrant energy of modern Mexico. 
Where clarity, purity and simplicity meets colour, vibrancy and an innovative design mentality. Where the iconic shapes and geometry of the bustling Mexican metropolis collide with the stunning beams from the Mexican sun and its natural landscape's delicious flavours.
Our new limited edition Mandarin & Sea Salt Mirror Margarita, available from 24th July for one month only, 500 bottles - and once they're gone they're gone.
The details:
Containing five cocktails per bottle, each cocktail with 50ml of El Rayo Plata Tequila, expertly mixed and ready to pour straight over ice.
Ingredients: El Rayo Plata Tequila, Hacha sour mix, cane syrup, mandarin essence and sea salt.
To serve, simply pour 100ml over ice and enjoy.

 

15% ABV
Shelf life: Bottles should be kept cool and will keep for up to 12 months.